News From the Woods
New Workshop: Plant Medicine for Cold and Flu Season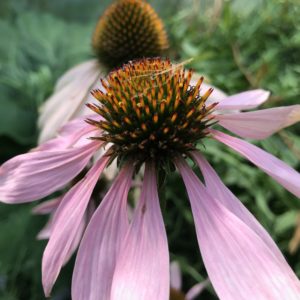 It's that time of year where we start turning to our local plants as medicinal allies. Come join us for a day of medicinal plant exploration. We will introduce you to the basics of plant medicine through plant identification and hands-on medicine making. This class will focus on local herbs that can be used for the Cold and Flu season.
We will make Medicinal Foods, Syrups and Tinctures. And we will go over at-home recipes and remedies that will keep you and your family healthy throughout the Fall and Winter.
This class is intended to deepen your connection to the plant world while learning how our green allies can help your family's health and well-being.  Ages 12 and up (8+ with an adult). Instructor: Rachael Witt
Date and Time: Saturday, Nov. 3, 9:30 am to 1:30 pm
Location: Frances Anderson Center, Edmonds, WA
Fee: $65 for individuals, $90 for parent/child
A Little History
Welcome to Quiet Heart Wilderness School. Established in 1997, Quiet Heart is a wilderness education program designed to enhance students understanding of the natural world, and instill in them a sense of stewardship toward their planet and its creatures. Through exploration of nature, as well as the sharing of knowledge and lore of the Ancestors, Quiet Heart students gain a sense of comfort and respect for the natural world of which they are a part. Led by experienced instructors, students will find courses and programs on topics such as primitive and survival skills, edible and medicinal plants, animal tracking, wilderness navigation, awareness skills, team building and problem solving. Quiet Heart's various programs range from Through the eyes of a Naturalist our preschool program, OWLE for 8 to 15 year olds, and many other family programs and courses. Quiet Heart is all about learning by doing and having fun.
Quiet Heart has been serving families of South Snohomish and North King Counties from Seattle and Shoreline to Woodinville and Redmond  for over 20 years!