Join us to play in the Mountlake Terrace woods this summer! Open to students ages 4 to 6.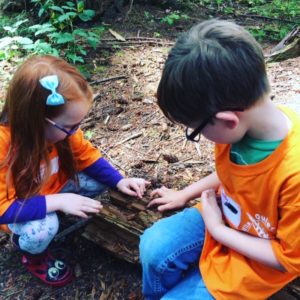 Our Little Chipmunks spend the day playing games, exploring the woods, and learning about the natural world around them.  Our instructors honor the curiosity of childhood and create a day full of fun and wonder!
Location: Terrace Creek Park, Mountlake Terrace, WA
Hours: 10 am to 1 pm
Parents may chose either a 5 day or 3 day option each week.  The 5 day option is $210 per week and the 3 day (MWF) option is $130 per week.   Click on the weeks below to register for the session.
Little Chipmunks Week 1: July 8-12, 2019    FULL: Waitlist Started (Registration closed)
Little Chipmunks Week 2: July 15-19, 2019   FULL: Waitlist Started (Registration closed)
Little Chipmunks Week 3: July 22-26, 2019    FULL: Waitlist Started
Little Chipmunks Week 4: July 29- August 2, 2019  FULL: Waitlist Started