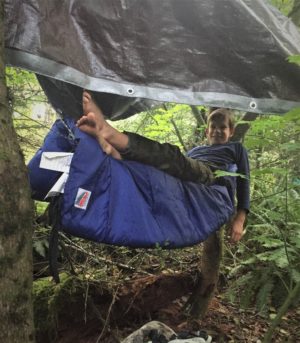 Do you like to hike or spend extended periods of time in nature? Have you thought about what would happen if you were lost or injured? This course is designed to teach and prepare you for a 3-5 day survival situation. We will cover the most necessary skills for emergency wilderness survival ranging from trip planning and mindset to orienteering and signalling for rescue. We all want to spend more time in the woods. This course will help you to build the confidence necessary to do so.
This course is open to ages 12+ and will be held in Edmonds from Monday, August 12 to Friday, August 16, 9:00 am to 3:00pm. Tuition for the course is $250.
Please click here to register for Teen Survival Skills- August 12-16.