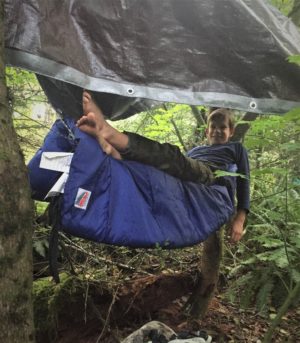 Any one that enjoys spending time outdoors should learn the basics of shelter, fire building, and safety during emergency situations. The Teen Survival Course focuses on teaching teens the basics of wilderness survival.  Be the person people look to in an emergency!
This course is open to ages 12+ and will be held in Edmonds from Monday, August 12 to Friday, August 16, 9:00 am to 3:00pm. Tuition for the course is $250.
Please click here to register for Teen Survival Skills- August 12-16.